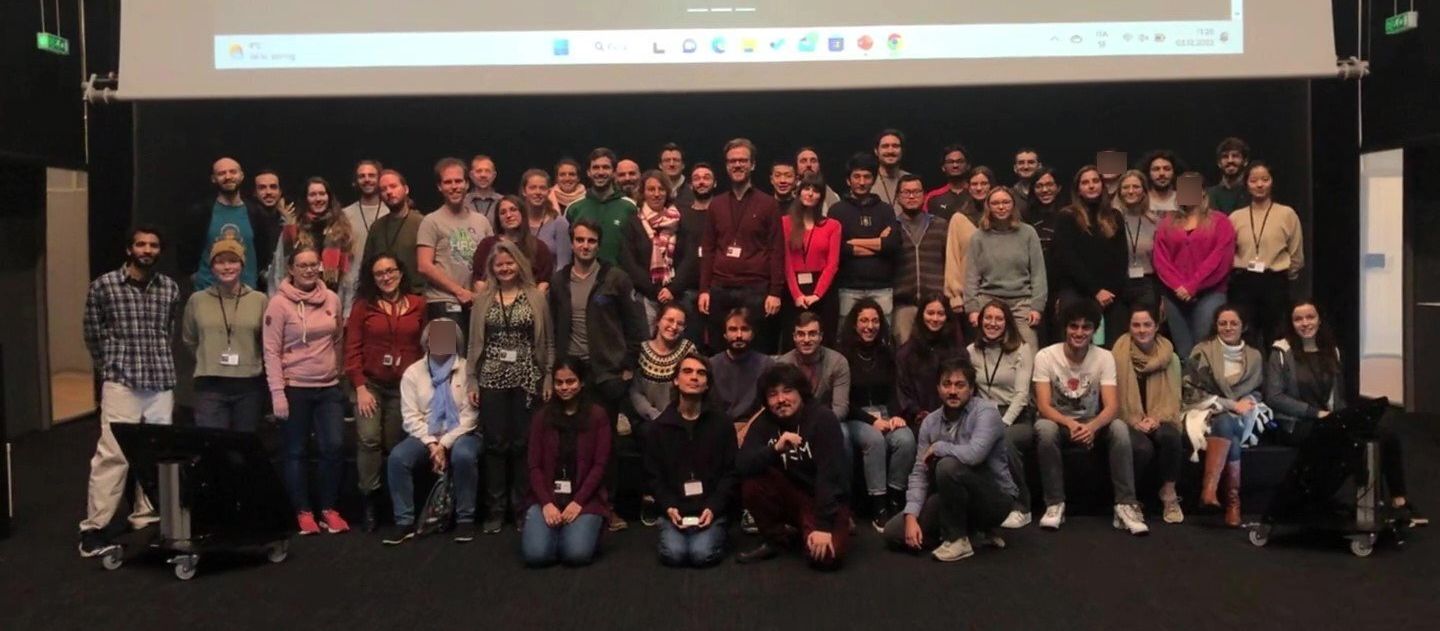 This weekend I had an opportunity to mess around with an EEG reader at the brainhack event at biotech. I expected the signal to be easy to interpret but I can now tell that I was quite wrong.
Indeed, the signal is a mixture of a ton of electrical activity of the user's body with muscle being a strong source of noise. The signal is sampled at 250Hz, and feature extraction is usually done in fourier space.
It was difficult to control the signal's shape, but someone in the team managed to somewhat influence part of the signal by "thinking hard". A person would ask a bunch of question to that person such as arithmetics or asking what they ate yesterday, and some band would show higher activity.
However the signal's spectrum doesn't look like what was shown in other presentations about EEG, so maybe the device we used (which was a very experimental prototype) could be improved and allow future developpers to extract clearer signals.
The picture shows a live feed of the spectrum's amplitude squared streamed with OSC, and printed in my favourite way using the 4 shaded characters (I think we deserve a lightweight plotting tool for such realtime circumstances). Each band shows how a jaw movement influenced the signal.
1,2,3 december 2022